Company
We are committed to realizing a world where everyone can be a creator through the power of technology.
Company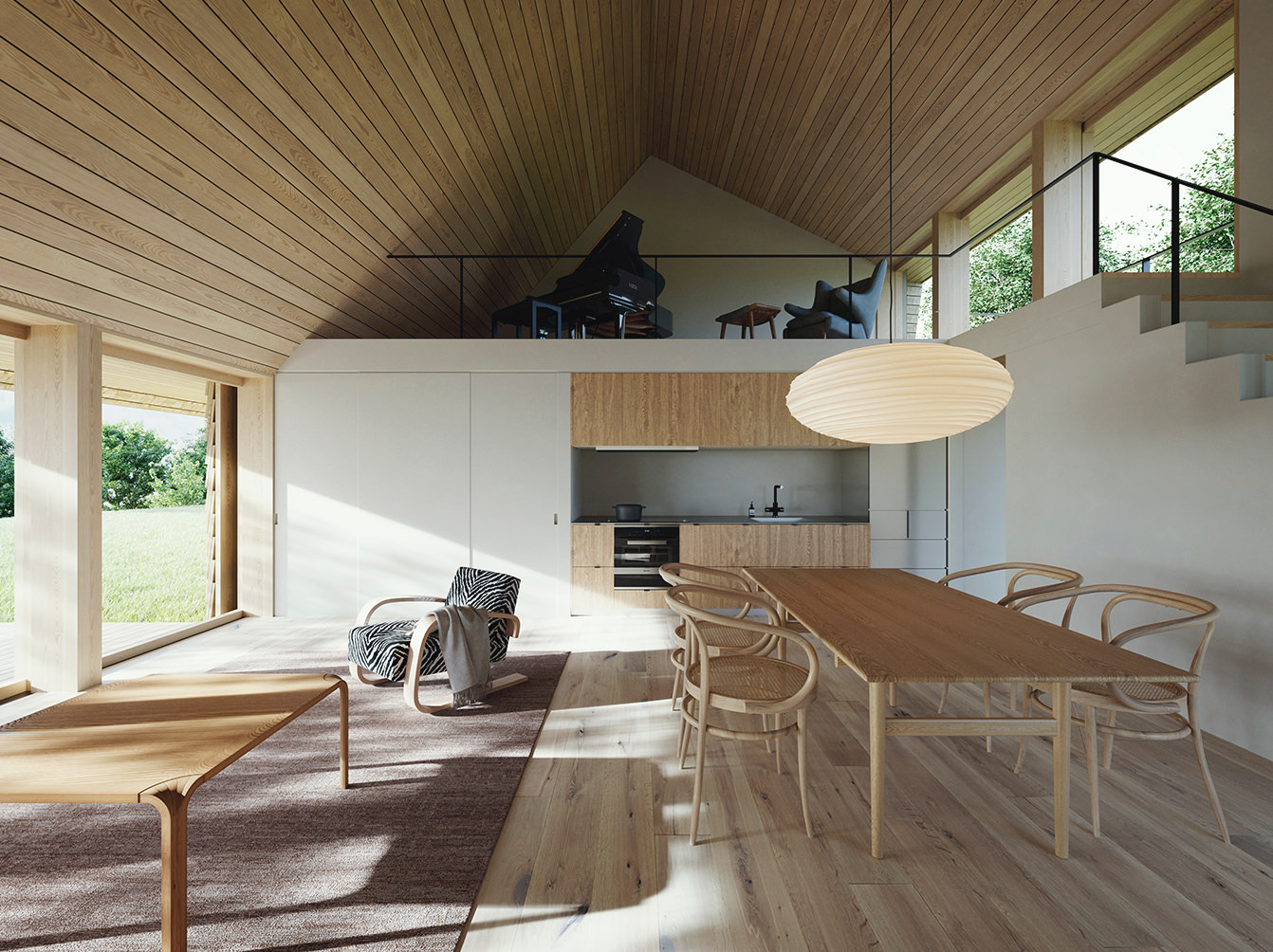 Company Profile
Company Name

VUILD, inc.

Representative

Koki Akiyoshi, President and CEO

Established

November 21, 2017

Capital

100 million yen

Business registration

First degree architectural office, registered in Kanagawa No. 17800

Shareholders

Koki Akiyoshi
MISTLETOE JAPAN Inc.
LIFULL Co., Ltd.
Electric Power Development Co.,Ltd.
KAYAC Inc.
routeone-power, Inc.
ANDPAD Inc.
BIOTOPE co., ltd.
KOKUYO Co.,Ltd.
Shodoshima Healthyland Co., Ltd.
Speedy, Inc.
Nohara Holdings, Inc.
hope for Co., Ltd.

Factory

1-7-24 Shimoechi, Atsugi, Kanagawa 243-0806, Japan

Business scope

Product/ architectural design, assembly/ construction, innovative approach for construction method, ShopBot sells, user support and training, promotion of sixth sector industrialization in forestry, and development and provision of the cloud service "EMARF" for designers and architects. Architectural design, digital home building platform, development, manufacturing and processing of wood products, CNC router sales, digital manufacture education, business development support, IT service development
Awards
2018

SD Review award, Finalist

2018

Wood Design Awards Forestry Agency General's Award (Gold prize)

2019

SD Review award, Finalist

2019

Under 35 Architects exhibition, Gold Medal

2021

DFA Design for Asia Awards, Grand Award with Special Mention

2022

Archi-Neering Design AWARD, Grand Prize
Member
Koki Akiyoshi

CEO/Architect/Meta Architect

Combines all the skills necessary for all of VUILD's work: design, engineering, and construction. I want to be the person who repeats creation and destruction every day, keeps changing faster/deeper than anyone else, and enjoys VUILD more than anyone else.

Tatsuya Inoue

COO

Investing a big part of his life in forestry, Tatsuya is the only person in VUILD with a forestry management background. He is also in charge of finance and business at VUILD. With the motto of "Be fun than right," he advocates a micro sixth industrialization of local forestry, and continues to distribute a podcast of 'Just right lumber radio' with Tomonori Yamakawa, also a VUILD member.

Sayaka Iida

CFO

We will run side by side with entrepreneurs who make society better and our members work happily. Sayaka is training to become the world's first CFO and calligrapher.

Hayato Kurobe

Architect/Photographer

VUILD Placelab team leader | Joined VUILD Corporation in 2018. In 2022, he launched the VUILD PlaceLab team to work on interior design, space, and placemaking in a co-creation style through workshops.

Takumi Moriya

CTO

Takumi is interested in the area of software, programming, and system development. What fascinates him most is the moment when a problem that was difficult to calculate in the past can be now solved by using computers and programming. Recently, he enjoys exploring new cities.

Yuji Yamakawa

Administrative Advisor

We are a one-stop shop for backoffice operations for startup companies. We end the era in which founders have to do everything, and create an environment in which founders can focus more on their own business and their own objectives.

Hiroko Nakazawa

Marketing Coordinator

VUILLDERS (ShopBot) Hiroko owns an extensive experience in product development, new business development, and sales to management in the electrical and telecommunications industries and ventures. Responsible for ShopBot implementation since 2018. Hiroko has a nationwide network through store development and and also her hobby, outdoor activities.

Hiroyuki Tachikawa

Design Fabricator/Videographer

VUILD Fabrication | Also responsible for video production and 5-axis CNC operations related to digital fabrication. Hiroyuki also undertakes research work related to large-scale 3D printing on an individual basis.

Hajime Tokura

Metadesigner / Fabricator

EMARF | From materials to production site. Hajime is a researcher of new expression through 'Digifab', and at the same time, provides design support and tool development for everyone involved in the world of EMARF.

Takuji Uragami

Construction Management/Construction Method Supervision

For the NESTING projects, Takuji is in charge of creating new wood construction techniques. He prepares for detailed drawings and construction procedures, cost estimation, and perform construction management. In addition to giving instructions and answering questions on site during construction, he also records and communicates the real opinions of the builders so that they can be fed back into the development of further construction methods.

Gaku Shinohara

Architectural Engineer

VUILD ARCHITECTS | Gaku owns a digital-literacy to develop unique solutions for the complex geometry in construction. He has a background in architectural higher education.

Shinji Noda

Design Fabricator

VUILD Fabrication | Creating objects using digital fabrication. Struggling daily on the first line of manufacturing to create innovative designs.

Asako Okazaki

Field Engineer

VUILDERS (ShopBot) | Asako focuses on spreading digital fabrication as a liberal art. She is in charge of supporting the introduction of ShopBot and technical support, and is training to be a furniture maker at a furniture factory in parallel with his VUILD work.

Aya Ikeda

PR

Through PR communications, we envision a future in which "making to live and living by making" inhabits all aspects of life.

Miki Nakazawa

Community Manager/Field Engineer

VUILDERS (ShopBot) | Miki is in charge of supporting the introduction and skill improvement of ShopBot at VUILD, and is working hard as a support captain for ShopBot users.

Leo Kimura

Fabricator

VUILD Fabrication|Chief Fabricator VUILD Place Lab | Interested in gadgets and placemaking. Using digital fabrication, Leo wants to create a rich culture where society can finance its life by "making" rather than "buying".

Yasufumi Hanada

Fabricator

VUILD Fabricarion | Thinking about what are the tools for conviviality in the modern age, using digital tools, art, design, and architecture as keywords.

Rafael Chen

Design Engineer/Front End Development

EMARF| We want to make complex things easy for everyone to use through the power of design and engineering.

Kanako Sekimori

CEO Secretary / COO Secretary

Back Office|Joined VUILD in April 2020. With over 15 years of secretarial experience, Kanako will support the busy CEO and COO with love.

Ben Nagaoka

Senior Architect

VUILD PlaceLab | Interested in how to design comfortable and enjoyable places for people to stay, Ben specializes in creating places on a scale of more than furniture and less than architecture.

Hiroyuki Nakazawa

First-Class Architect/Managing Architect/Senior Architect

VUILD ARCHITECTS|Hiroyuki thinks about the "expansive" design surrounding architecture on a daily basis.

Tomonori Yamakawa

Project Designer/PR Director

VUILD PlaceLab / Public Relations |He is happy to be invited to planning and brainstorming sessions from the soft stage of a project, and is the personality of "Just Right Lumber Radio" with COO Inoue. He is a domestic timber freak and tends to favor domestic timber.

Mari Kawamura

Digital Marketing

VUILDERS|Joined VUILD after working in planning, marketing, and overseas sales for several companies. Mari loves local development, human resources, and education. She is in charge of store management and digital marketing.

Akito Nakai

Junior Architect

VUILD ARCHITECTS|Akito thinks about what is the root of architecture. He want to create "space" from VUILD design.

Yoji Konishi

Fabricator

VUILD Fabrication | Formerly a furniture maker. Yoji is interested in the practice of new manufacturing by digital fabrication and the utilization of wood resources.

Mizue Fukuda

Design fabricator

VUILDERS| After working as an architectural designer and furniture craftsman, Mizue came to enjoy supporting manufacturing and building sites, and is responsible for helping ShopBot users with implementation, technical support, and information of dissemination.

Shinpei Ogawa

Fabricator

VUILD Fabrication | With the behavior of materials as the main focus, Shinpei is thinking about the design of objects as interactive others while working with my hands on a daily basis.

Shunya Kaneko

Digital Craft Designer

VUILD PlaceLab | Shunya enjoys making things, and also refurbishes his own car with shopbot and live in a van. He would like to practice making things by using my light footwork to fly directly to various places.

Shiori Numada

Workshop Designer

VUILD PlaceLab | Shiori is involved in the planning, design, and operation of places that connect hardware and software, with a focus on manufacturing workshops and events. She likes to create a place that provides an opportunity for more people to experience "making" and to take the first step toward it.

Kenta Isebo

Architectural Engineer

VUILD ARCHITECTS|Using algorithms to derive forms from various constraints. Kenta aims to be a lubricant for the exchange between structure and design.

Ayumu Yamanaka

Architect

VUILD ARCHITECTS|Wants to explore the connection between the natural environment and comfortable places through architectural design.

Kanaho Moriya

Junior Architect

VUILD ARCHITECTS|Fan of classical architectural roofs. Flexible and delicate material design

Jun Utsunomiya

Director/first-class architect

VUILD PlaceLab | Joined VUILD in 2022. Jun is in charge of planning, project design, and project management.

Maya Utsunomiya

Certified Architect in Germany

VUILDERS|VUILD ARCHITECTS|Promote cross-cultural communication through hand-manufacturing and events creation. Maya wants to spread the word in the world what VUILD does.

Ayumi Kazamatsuri

Designer

VUILD PlaceLab | Ayumi works mainly around project design, she likes to move between 2D and 3D and solve shapes geometrically. She tends to think in modules and recently, interested in planning and margins, function and artwork.

Yuri Takasugi(Coco)

COO Secretary/Happiness Communicator/SB Transrator

VUILDERS|Tring to build a good relationship between ShopBot and VUILD by making use of her language and communication skills. Coco would like more people to know that there is an environment like VUILD where working mothers can work easily and make use of their skills! She enjoys cooking, golf, traveling, and visiting parks with her son on weekends.

Aya Kuwahara

Human resources

Back Office|Aya wannts to create an environment where "work" and "life" on one's own axis are connected for those who are involved. Joined in June 2022.

Akihito Yokota

Programmer

Extending people's creativity by creating tools for making things. Engineer with a degree in architecture.

Akari Nakanishi

Service Designer/Architect/First Class Architect

EMARF | Akari stands between designers, creators, and engineers, and is in charge of management and service development from front to back stage at EMARF.

Toshiyuki Nishimura

Architect/1st class architect/carpenter

VUILD ARCHITECTS|Create how to create

Moe Nakajima

Sales Planner

VUILDERS|Currently exploring the possibilities of permaculture and ShopBot. Moe joined VUILD when she moved from Tokyo to Nagano, and is interested in "making edible forests. Contact person for those considering implementing ShopBot.

Yuki Mori

NESTING Director

NESTING| I want to solve social issues through business and create a prosperous future. I would like to achieve this through the transformation of architecture and housing, which are a part of our lives.

KATSUNORI KOIKE

Exective Producer

NESTING| A portfolio worker specializing in startups whose mission is to "advance society and create a kinder world." Aiming to realize VUILD's vision by utilizing the network
Please feel free to contact us
if there is anything we can do together.